Vaginoplasty Clinic istanbul ,Vaginal Tightening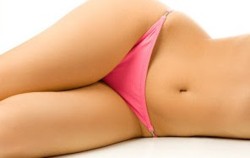 Vaginoplasty ,Vaginal Tightening,Aesthetic Vaginal Cosmetic Genital Surgery , Aesthetic Genital Surgery (vaginal surgery), Aesthetic Vaginal Surgery - Labiaplasty, Vaginoplasty..

Sometimes over the course of a woman's life, factors like childbirth and the ageing process can cause the muscles of the vagina to become loose. For many women, this results in a decrease in sexual pleasure for themselves and often for their male partners to some extent.

Vaginoplasty procedure

Vaginoplasty also sometimes referred to as Vaginal Tightening, is a relatively straightforward operation conducted to tighten the vagina. It takes place under general anaesthesia. Often, patients are even able to go home on the day of the operation. Stitches are dissolvable so there is no need to return for their removal.

Sometimes women will choose to have another procedure at the same time for example a Labiaplasty ,often referred to informally as a 'Designer Vagina' procedure.
In these combined cases general anaesthetic and an overnight stay in hospital becomes more likely.

The potential benefits of Vaginoplasty;

After Vaginoplasty, many women find it is easier to reach orgasm and experience a greater intensity of pleasure. This is often the case for their male partners too and as a result women may feel more confident in being intimate.

Are there any risks associated with Vaginoplasty?

Any operation carries the small risk of infection, and those associated with anaesthetic. With Vaginoplasty there is also a risk of loss of sensation and scarring but these are very rare.

Why choose The Mitera Clinic for Vaginoplasty?

At The Mitera Clinic, our standards of care and safety are rigorous and exacting. Every patient has access to the same state of the art surroundings and leading-edge techniques.
Dr Nevra, our Director, is a recognised leader in the field of gynaecology and has been conducting vaginoplasties for many years. Should you decide Vaginoplasty is for you, rest assured that you're in safe hands.
.