Gynecologist istanbul, Mitera Clinic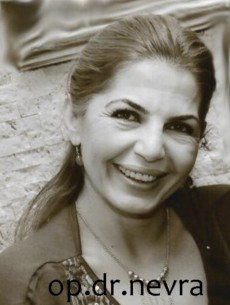 Gynaecologist Practice Mitera Clinic
Practice for Gynaecological & Obstetrics
Dr. Nevra Topalismailoglu
Dr. Hakan Topalismailoglu
Safe Clinic in İstanbul Turkey.
İstanbul Mitera Clinic provides a private, safe and boutique patient-centered ObGyn experience for all patients.We are screening everyone entering our clinic for symptoms including a fever and will immediately escort patients to their private patient room. ....
.............................
We specialize in supporting you through every aspect of womanhood. Whether it is general gynecology problems or screening,minor gynecologic surgeries, abortion,hymenoplasty, cosmetic gynecologic surgery, hpv – genital warts treathment, fertility support, pregnancy or problems relating to the menopause, whether it be outpatient procedure or the choice of the best hospital for you, my team and I are always on hand to offer advice and practical assistance.
How to find us
Our practice is located in Sisli, Sisli square, the very heart of the booming business and financial district of istanbul. Located only 19 km from the city's main international airport-the Istanbul Atatürk Airport - and being also only a walking distance away to all forms of public transport, including the subway line. Being also in close proximity to the city's most prestigious shopping malls as well as Istanbul's most popular shopping, entertainment and lively nightlife of Taksim Square and Nisantasi.

Hotels: There are a lot of hotels in Sisli area.
Nearest hotels ; Holiday İnn Sisli (50 m.), Radisson Blu Sisli (250 m.) Bade Hotel Sisli (250 m.) Mariott Hotel Sisli (500m)
Mail- Adress

Dr.Nevra Topalismailoğlu MD

Obstetrics&Gynecology..
OBGYN İstanbul

Halaskargazi cad. No 216, Dogancay apt.

34360 Şişli ( Sisli square) ,İstanbul,Turkey

Telephone

+90 532 2619315 / +90 212 2334647 / +90 532 3540553

Fax

+90 212 2245475

E-mail

Mobile & sms
& WhatsApp & Viber

+90 532 2619315

7/24 Contact Us: You can contact with me by using e-mail / Whatsapp / Viber 24 hours ..quite easily and safetly for you.
We are safe, boutique and legal clinic for foreigners..

E-Mail adres : istanbulgyn@gmail.com

Whatsapp & Viber : +90 532 2619315

.
Be Careful!
No name doctors and fake clinics that you might stumble upon on the internet could be a serious risk to your health.
To contact Dr.Nevra and talk to her personally to get information on all examinations and procedures message on call +90 532 3540553 on Whatsapp.
Always make contact with your doctor, no matter the speciality, before travelling in for examination and procedures.
Get Started With ObGyn Consultation / Contact Us..
Get A Best Consultation » Call Us

(Contact no 24/7: mobile & Whatsapp +90 5322619315)